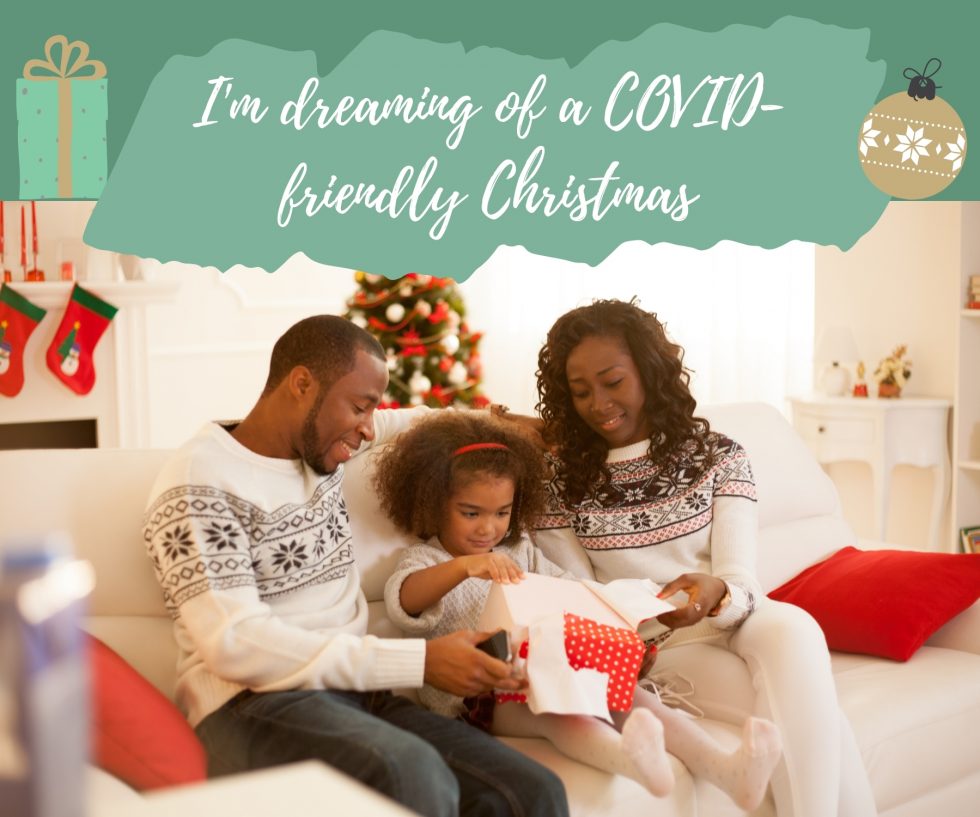 Regardless of where you are in the world, COVID-19 might be putting a damper on your normal Christmas celebrations- but no need to fear! We have several ideas for how to keep Christmas with your family "merry and bright" this year!
FOR THE FAMILY THAT LIKES TO BAKE:
If your family is savvy in the kitchen, consider taking up baking this holiday season! Pinterest, Facebook, and Instagram are full of fun ideas and recipes to try with your family! Whether you refuse to let go of Thanksgiving and want to whip up some pumpkin spice cookies, or if you're ready to find the perfect chocolate peppermint cupcake recipe, there is something for everyone. Consider taking this a step further and having bake-offs within your family! Compete with other family members to see who has the favorite dish in the kitchen, or even have challenges to see who can whip up the best recipe for a particular dessert (for example: who can make the best gingerbread cookies?). You could even design matching aprons or chefs hats to wear! Another fun suggestion for families who like to bake is making your own at-home cooking show! Set up your phone on a stand, and film your crew going through the baking process. You could even post it to YouTube or social media! Make it as cheesy and fun as you'd like. 😊
FOR THE FAMILY THAT WANTS TO CONNECT:
If you are unable to have the normal large Christmas gathering you would typically have each year, you might feel like you're missing out on that important family connection time. I'm sure you're familiar with Zoom at this point in the pandemic, whether due to work, school, or community events, but why not incorporate it into Christmas too? Connect family members from far and wide for Zoom game nights, movie nights through the screensharing feature, or just chatting while you virtually share a meal together. One particularly fun idea is Christmas Pictionary. Divide into teams by household, and take turns picking Christmas characters, objects, movies, songs, etc. to draw. The family that guesses correctly first wins the points. It's a fun way to stay connected as a family, while also maintaining distance if you have those in your group that fall under a more vulnerable population. This year has been all about being creative in how we view social occasions, so let's work together to keep this December as close to normal as possible!
FOR THE FAMILY OF MOVIE BUFFS:
Would you consider yourself a film enthusiast? Or at the very least, is your Netflix "Recently Watched" list ten miles long? Consider making a Christmas movie "must watch list" throughout the month of December! Pick several beloved holiday favorites that you'd like to watch with your family, and check them off the list as you go. Just make sure you've "brought some corn for popping". 😉 Perhaps take a period of a few days to watch a movie and its sequels each night. For example, each night, you could watch another installment of the Tim Allen Santa Claus movies, which are always family favorites! Another week, try watching different versions of How the Grinch Stole Christmas, the original cartoon version, live action, and the recent animated version of the film. If you prefer the sweet, sappy, and sentimental feel of Hallmark movies, or if you want to laugh with your family throughout a showing of Home Alone or Elf, set aside time to watch Christmas movies with the family! Make it a group event that you all get to enjoy. Compile a list of films together as a group, and spend some much-needed family time together to go from start to finish!
FOR THE OUTDOORSY FAMILY:
If your family is drawn to the great outdoors, you can start in your own neighborhood! Go on a "Christmas Light Walk" with your loved ones, and look at all the twinkling decorations that your neighbors have put on display! Bring a mug of hot cocoa, and enjoy the company and Christmas cheer. Another idea for families with a backyard is hiding and hunting for candy canes! Why not have an "Easter egg" hunt in December? See who can find and collect the most, and award them with a small Christmas prize to raise the stakes a bit! And finally, my favorite, make smores outside over a fire with the family! If you want to make things extra "Christmassy", go for a peppermint chocolate bar for your smores! Sing carols around the fire, and enjoy the "cool-ish" Florida December air.
FOR THE FAMILY THAT LIKES TO CRAFT:
There is a seemingly endless selection of Christmas crafts on Pinterest, but we'll start you off with a few of our favorites! One idea is buying plain stockings and decorating them as a family! You can color coordinate with other family members, or make yours completely unique. Feel free to add names, Santa hats, snowballs, and all the glitter your heart desires! Another way to get a crafty family in the Christmas spirit is making ornaments together! Blast the holiday tunes in the background, and make salt dough ornaments, paint glass ornaments, turn a family picture into a tree decoration, or event paint reindeer on a standard ball ornament with thumbprints! These are just a few DIY decoration ideas that your family could take part in. Pinterest has endless options, so get to exploring! Finally, if you're ready to take on a challenge, buy a few canvases and paints, and have a painting night in with your family! Look up Christmas painting tutorials on YouTube, fire up the hot cocoa, and spend a relaxing night painting Christmas trees, candy canes, or maybe something a little more ambitious. The sky is the limit!
FOR THE FAMILY THAT'S ALL FUN AND GAMES:
If you're looking for ideas for a Christmas-themed family game night, look no further! Have you ever considered playing Family Feud in the comfort of your own home? All you'll need ares ome  poster boards with strips of paper to cover and uncover answers as the game progresses, different boards for different questions, a way to keep score, and buzzer apps installed on two phones/tablets. For further instructions, look at online tutorials! Another idea for families is writing and performing your own original Christmas songs! You could even have a competition to see who comes up with the best lyrics. You might just write the next "Jingle Bells" 😉. Lastly, make your own Christmas Bingo, or find a template online! Instead of marking off your answers with a pen or marker, embrace the Christmas cheer and use holiday Hershey's kisses to fill your board!
We hope you have an amazing Christmas season with your loved ones, and we hope it's full of fun new memories that "make the season bright"!